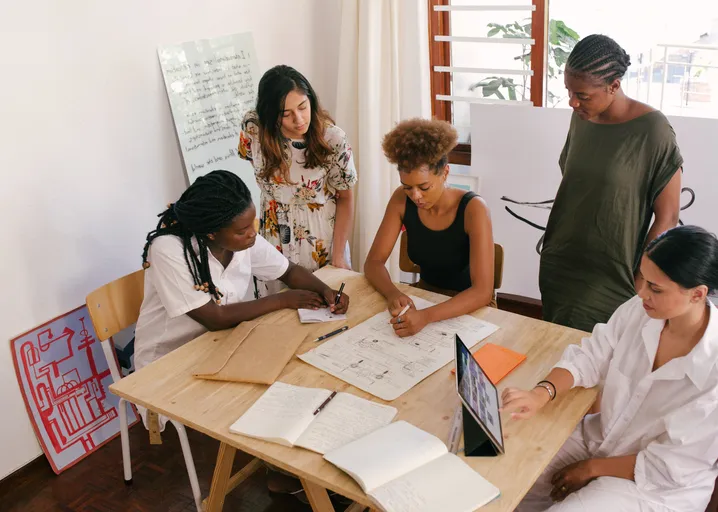 Why Work with Us?
We work at the cutting edge of gender-inclusion theory and its practical application in the context of business and investment practice. Joining our team will put you at the forefront of generating new ideas and practices in this ever-growing field.
Our mission

Go to:
A Career with Value for Women
Since our establishment in 2012 we have grown into a dynamic, diverse team of more than 30 members, each based in their home country. We work in a variety of fields, including impact investing, sustainable energy, sustainable agriculture, financial inclusion, gender-lens investing and inclusive entrepreneurship.
We're on the lookout for critical thinkers who are able to work in a multidisciplinary environment and who appreciate and thrive in a diverse, global and constantly changing work environment.
We value a diverse mix of problem-solvers and encourage applications from candidates who are from, and live in, the countries we work in – primarily in Africa, Asia and Latin America. Applicants are not required to disclose race or ethnicity, and application success is based on individual capabilities and qualifications without regard to gender, race, ethnicity, religion, pregnancy, sexual orientation or affectional preference, age, national origin, citizenship or disability.
If you share our passion for building practical, innovative pathways for inclusion in business and investment across the globe, join our global team.
Thank you for your interest in working with us to improve gender inclusion worldwide. Our current vacancies are listed below.
Our Team around the World
We are a global team whose diverse experiences allow us to engage with you on issues of gender through a regional or cultural lens.
Our team

Go to: