Driving Growth and Improved Business Performance – The Opportunity of Investing in Gender-Inclusive Strategies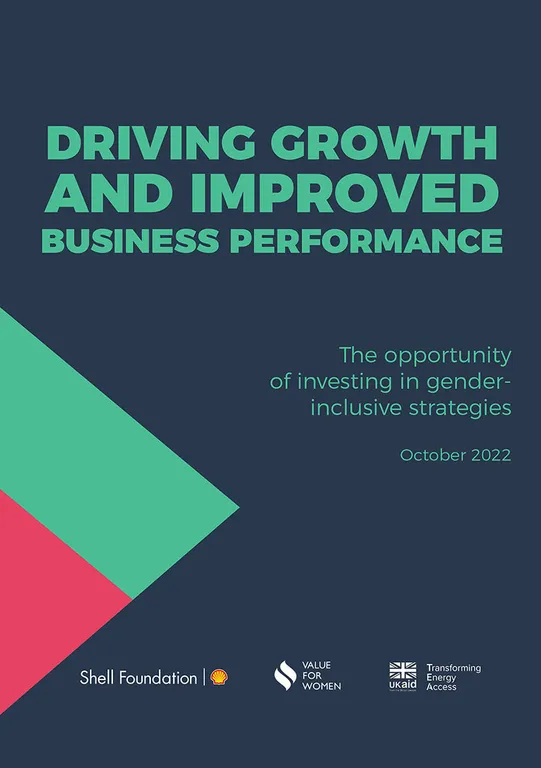 This report presents the findings from a four-year initiative by Shell Foundation and Value for Women (VfW), co-funded with aid from the UK government, to further assess the relationship between business performance and gender strategies for small and medium enterprises (SMEs).
Nine case studies from VfW and Shell Foundation's collaboration shine a light on how providing SMEs with tailored technical assistance over a sustained period can influence improved business performance. Five were featured in our 2018 report, "A Business First Approach to Gender Inclusion", and this report highlights four additional cases that build the evidence base for gender forward business practices in action. VfW also surveyed five impact investors and 61 SMEs operating primarily in the energy access sector across Africa, Asia, and Latin America.