Value for Women
Pathways for Success: Women's Entrepreneurship in Southeast Asia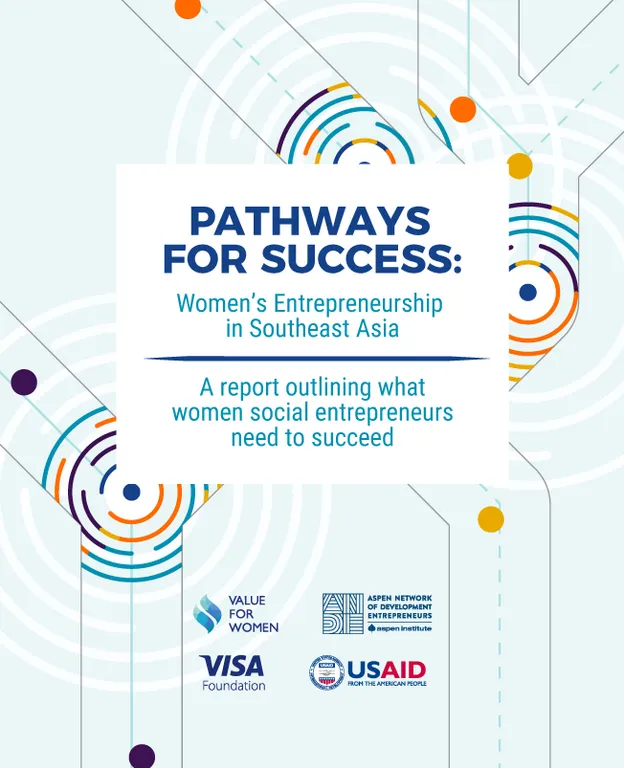 A report outlining what women social entrepreneurs need to succeed
Business development services are critical for closing the gap in underinvestment in solutions driven by women— from solutions to hunger to those combating environmental degradation. Though accelerators and incubators in Southeast Asia are increasingly focusing on women entrepreneurs, to date there have been no clear program design elements that close this gap and there continues to be a dearth of women social entrepreneur role models.

Through in-depth conversations with 21 successful women social entrepreneurs in Southeast Asia, this report looks at the varying pathways to success, success factors and challenges that are specific to them, and outlines recommendations for business development services to better respond to the needs of women leading early-stage social enterprises in the region. The report also includes profiles of successful women social entrepreneurs in the region.
Value for Women
Value for Women is a global advisory services firm with a mission to promote women's participation and leadership in business, finance and investment around the globe, with a focus on emerging markets.