Value for Women
Sharing the Big Picture: Getting to Where We Are Today with Gender-Smart Technical Assistance for Enterprises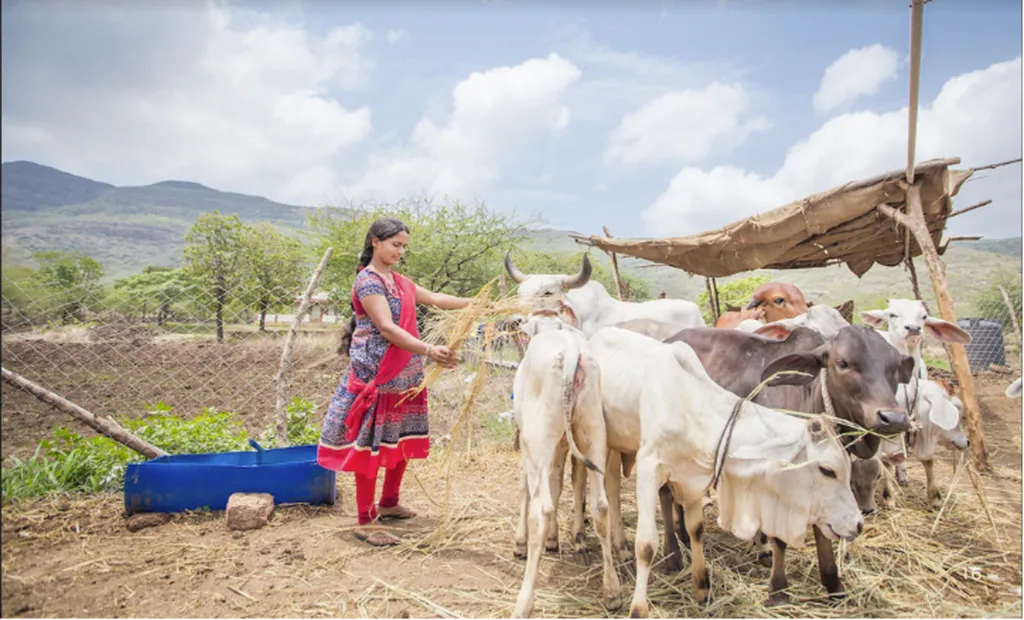 We know that gender inclusion within business practice does more than just benefit women as entrepreneurs, employees, and consumers– it is also a compelling performance strategy. But think back to five years ago (we realize that in pandemic years, that was eons ago). Then, the business case wasn't as clear, the tools on hand not as robust, nor investors' role in it as explicit.
This month, Value for Women and Shell Foundation published a report taking stock of the results, experiences, and learnings from our five years of partnership providing, and measuring, tailored gender-smart technical assistance (TA) with small and medium enterprises (SMEs) operating primarily in the energy sector in emerging economies.
What is so powerful about the report is that it brings us from then to now. From 2017, when we started envisioning the TA work and dreamed of creating a standard definition of gender-inclusive business practices that could be applied across investors' portfolios and of sussing out the bigger story about the business case. To now, when the results are in hand and the gender tools are embedded across our organizations.
What were the key defining points during these 5 years that got us to where we are now?

1. Aligning on a common definition of gender-inclusive business practice

Stemming from our early years of partnership between Value for Women and Shell Foundation, Value for Women developed a common definition of gender-inclusive business practice. Check it out:

Gender-inclusive business practices include actions businesses take to advance gender inclusion, such as:
Providing products and services that close gender gaps or meet the needs of women and/or girls

Supporting gender diversity through internal policies and practices in the workforce

Strengthening inclusion and diversity across the value chain.
This definition not only enables businesses to understand what gender-inclusive business practice means, but demystifies the concept and makes it tangible. Additionally, at a time when gender-inclusive business practices were often considered the sole domain of Human Resources, the definition makes clear that these practices can be applied across a range of business operations.

2. Developing a standardized gender self-assessment tool for enterprises

The common definition above became the basis for a gender self-assessment tool for businesses, investors, and organizations that support SMEs (today you can access the public, automated version, called Gender Smart Nexus). This was critical because not all enterprises felt comfortable enough with the idea of gender-inclusive practices to commit to a gender-smart TA engagement. This tool offered an easier entry point, and introduced the enterprises to what gender-inclusive business practices could look like. It also elucidated each enterprise´s starting point and provided a tailored gender roadmap for the enterprise.

S4S Technologies was one of the enterprises that received gender-smart TA. S4S Technologies is an India-based food preservation company that invents food processing machines for rural women farmers, who in turn create processed and dehydrated food products for S4S's B2B and B2C markets. The tool brought forward that the enterprise was already performing relatively well on gender and had untapped opportunity to improve the gender capacity of employees.
Diving deeper, we saw that S4S was facing challenges with hiring and farmer productivity; this stemmed from its women farmers both bearing disproportionate responsibility for unpaid household and care work and having gaps in their knowledge on handling, processing, and storing raw material and equipment.
Guided by the roadmap of gender-inclusive actions specific for S4S, and with Value for Women support, S4S modified its standard operating procedure to suit women's schedules and time needs, increased the equipment available to women, and made updates to training content. (We'll show you the exciting business results of these changes a little later in this blog.)

3. Being able to tell an aggregate story on gender

By using a standardized definition and self-assessment tool, today the Gender Smart Nexus has the ability to aggregate enterprise-level gender data into portfolio-level or industry-level reports to tell a story of change. The just-published report, for example, presents the aggregate results on employees and customers in Shell Foundation portfolio SMEs that resulted from gender-smart changes. These results include:

Employees: 74% of portfolio SMEs that tracked results of gender-inclusive policies reported positive effects on employee satisfaction, productivity, and retention
Customers: Of SMEs that implemented gender inclusion strategies in R&D, Marketing, Sales, Customer Service, and/or Distribution & Logistics:
68% reported improvements in customer/client satisfaction
60% reported improvements in brand recognition
43% reported increased sales revenue
42% reported increased customer/client retention
Moving forward, the Gender Smart Nexus can do this aggregation across portfolios in order to provide even broader benchmarking.
This story that can now be told also includes relatable examples to motivate future investees.
S4S Technologies' gender-inclusive changes, for example, brought a 38% decrease in processing time as well as a doubling of raw material volume processed per day which doubled the income women farmers were earning each day. This powerfully illustrates, and reinforces, the business case.
The Shell Foundation will be able to continue telling its gender and business story because it has taken the powerful step of including this tool into its regular data collection with portfolio companies, thereby hardwiring gender data collection and scoring.
4. Testing for correlations between business performance and gender inclusion levels

Finally, this data provided the important initial finding that among participating SMEs and across a range of business functions, gender inclusion correlated with improved performance; women-led businesses were 7% more likely to be perceived as "top performing", rather than performing "in line with or below investors' expectations". This is just the start, and Value for Women continues to test this correlation, crowding in anonymized Nexus information from multiple investors and businesses and increasing the rigor of the correlations.
These four defining points have brought us from 2017 to 2022. Today, we– together with uncountable investors and businesses –have much greater clarity on the business case for gender inclusion. We also have more standardized definitions, tools, and approaches that set us up both to see changes in investors' portfolios and to test correlations between gender inclusion and business performance. Finally, we have greater clarity on the strong role investors play in influencing businesses to become gender smart; our collaboration is one of multiple examples of investors creating incentives for businesses to embed gender-inclusive business practices, including paying for their portfolio to receive gender-smart TA.
Moving forward, we encourage businesses to take the Gender Smart Nexus self-assessment to see what gender-inclusive business practices could mean for them, and to ask for support implementing these practices in order to do better on both business and gender impact. And we encourage investors to fund gender-smart TA and use standardized metrics for selection and tracking, such as the Gender Smart Nexus, enabling in-portfolio as well as industry-wide benchmarking and change tracking.
Check out the new Driving Growth and Improved Business Performance: The Opportunity of Investing in Gender-Inclusive Strategies report. Start applying the Gender Smart Nexus tool with your portfolio today.

Value for Women
Value for Women is a global advisory services firm with a mission to promote women's participation and leadership in business, finance and investment around the globe, with a focus on emerging markets.