Value for Women
The Art and Science of Designing Acceleration Programs for Women: Perspectives from Successful Southeast Asian Social Entrepreneurs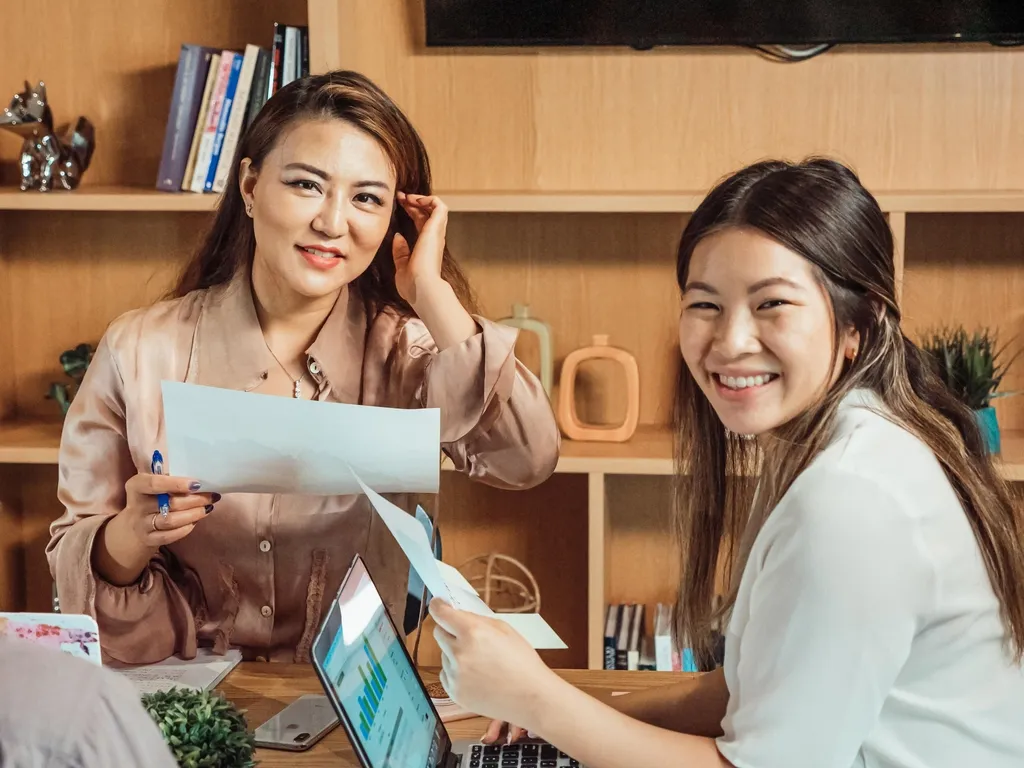 "Technology is an enabler", asserts Thao Tracy Phan, CEO and Founder of the fintech firm Kim An, "and innovation and tech should come together to serve the segment". The segment Phan refers to is Vietnam's sprawling micro, small, and medium enterprise (MSME) cluster, which comprises an estimated 97% of all registered businesses in the country. Despite its massive scale, access to credit continues to be an obstacle for these businesses; only 39% of MSMEs take out loans from formal banking systems. This limits the growth and potential of Vietnam's MSME sector, and by extension, its local economies. Kim An addresses this gap by providing end-to-end services in sales and credit scoring technology to connect banks and financial companies to MSMEs.
Solutions driven by women — from solutions to hunger to those combating environmental degradation — are under-invested in, representing a trillion-dollar investment opportunity. In September 2020, however, Kim An secured Series A funding from Patamar Capital, Viet Capital Ventures, and East Ventures. In many ways, Ms. Phan's pathway to get to that point was not uncommon.
She describes herself as "passionate" about business and attributes much of her success to the "good examples to follow" and emotional support her parents provided. Later, Phan spent 10 years abroad, studying and working in Canada, the United States, and China, and then returned to Vietnam to consult with McKinsey where she built her professional network, formed her problem-solving mindset, and saw "a deep market gap … for the micro-business segments in Vietnam and in Southeast Asia in general." She "could see the problem at a big-picture level." McKinsey was also where she met her Kim An Co-founder.
A key component of the under-investment in women-driven solutions is engagement with business development services. Globally, women-led ventures are under-represented in acceleration, and data from the IFC finds that acceleration exacerbates gender gaps by increasing the amount of equity men-led startups raise by 2.6 times more than women-led startups. Again and again, we see that structural bias, discriminatory social norms, and gendered conditioning are definitely part of it, but that is not all. Accelerators and incubators are not (yet) designed for the challenges and opportunities that are specific to women leading early-stage social enterprises in the region.
So how can business development services include the challenges and opportunities that are specific to women leading early-stage social enterprises in the Southeast Asia region? There is clear interest in doing so, judging by the increasing focus on women entrepreneurs by accelerators and incubators in Southeast Asia. This is important because we need more Tracy Phans, and we also need more Rahmahs.
Rahmah is the founder and chairwoman of Ketiara Cooperative, a large, successful, collective of more than 1,000 coffee farmer households in Indonesia's rural Sumatra Aceh Gayo Highlands. Rahmah grew up in a rural community where only her oldest brother went to university and gender roles were pervasive.
If accelerators and incubators only pick women like Ms. Phan who come in with English language proficiency, access to supportive networks, industry knowledge, and a career in a top company, they could increase the likelihood of supporting future "winners." However, they would be missing many Rahmahs —women who are leading solutions and have the grit, motivation, and key skills to have a high level of impact but who may be outside the main cities, lacking access to the same privileges to grow and thrive, and potentially not seeking double-digit financial returns—, and in so doing leaving money on the table and exacerbating certain inequalities.
Through in-depth conversations with Ms. Phan, Rahmah and 19 other women entrepreneurs in Southeast Asia whose business had experienced exponential growth or social impact over the last 3 years, we saw that entrepreneurial intermediary programs have the opportunity to select women with varying backgrounds, and provide them with not only the specific success factors necessary to achieve powerful growth and impact but also provide them with the support to overcome persisting gendered challenges (see the graphic below). Some of these success factors are easily replicable, and others, which at first glance may appear tied to affluence and social capital, with some thought can too be fostered. In doing so, business development services will be more successful at unleashing the power of women's businesses. They will also re-stack the deck for women entrepreneurs who otherwise are positioned to miss out on growth.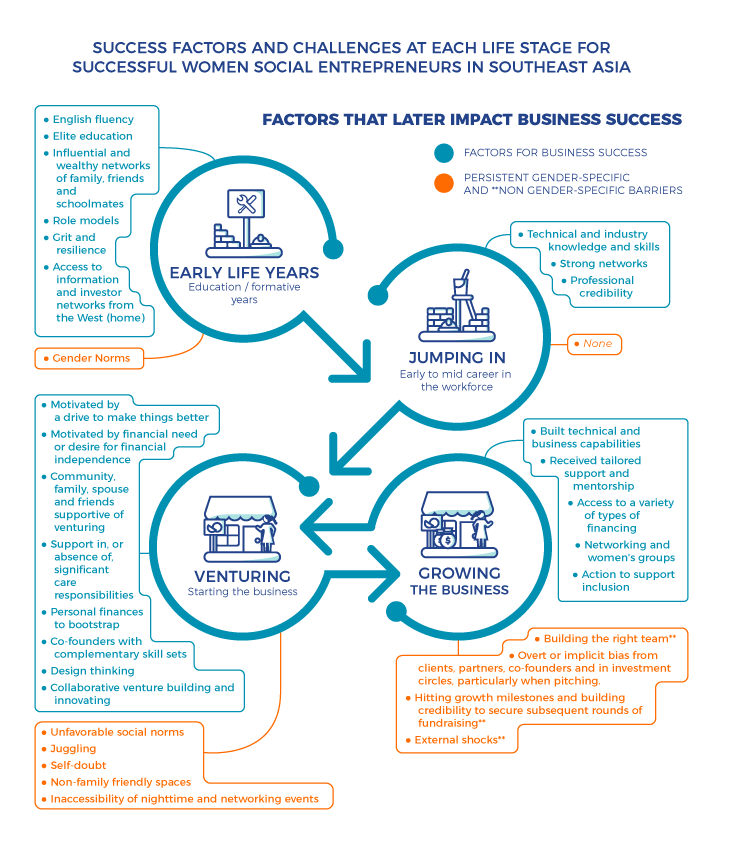 We invite you to get to know the profiles of successful women social entrepreneurs in Southeast Asia and the full list of recommendations for intermediaries and investors, all included in the new Pathways to Success report and Summary Report developed with funding from the ANDE Gender Equality Initiative in partnership with USAID. Also, look out for the forthcoming mini podcast series where you will be able to hear directly from SE Asia's most successful women social entrepreneurs.
Photo by Kindel Media from Pexels
Value for Women
Value for Women is a global advisory services firm with a mission to promote women's participation and leadership in business, finance and investment around the globe, with a focus on emerging markets.