Value for Women
Value for Women 2023-2028 Strategy Framework
Driving Change: Creating Opportunities for 10 Million Women
This document outlines the Strategy Framework for Value for Women from 2023-2028.
At Value for Women, our vision is to see thriving economies where women, in all their diversity, can fully realize their potential. We believe in the power of diversity and inclusion to drive not only profitability but also contribute to the well-being of societies and the sustainability of our planet. With over a decade of experience, we have worked extensively with clients and partners in emerging markets, leveraging our expertise to equip leaders and institutions with the tools they need to bring about tangible changes for women's equality and social inclusion.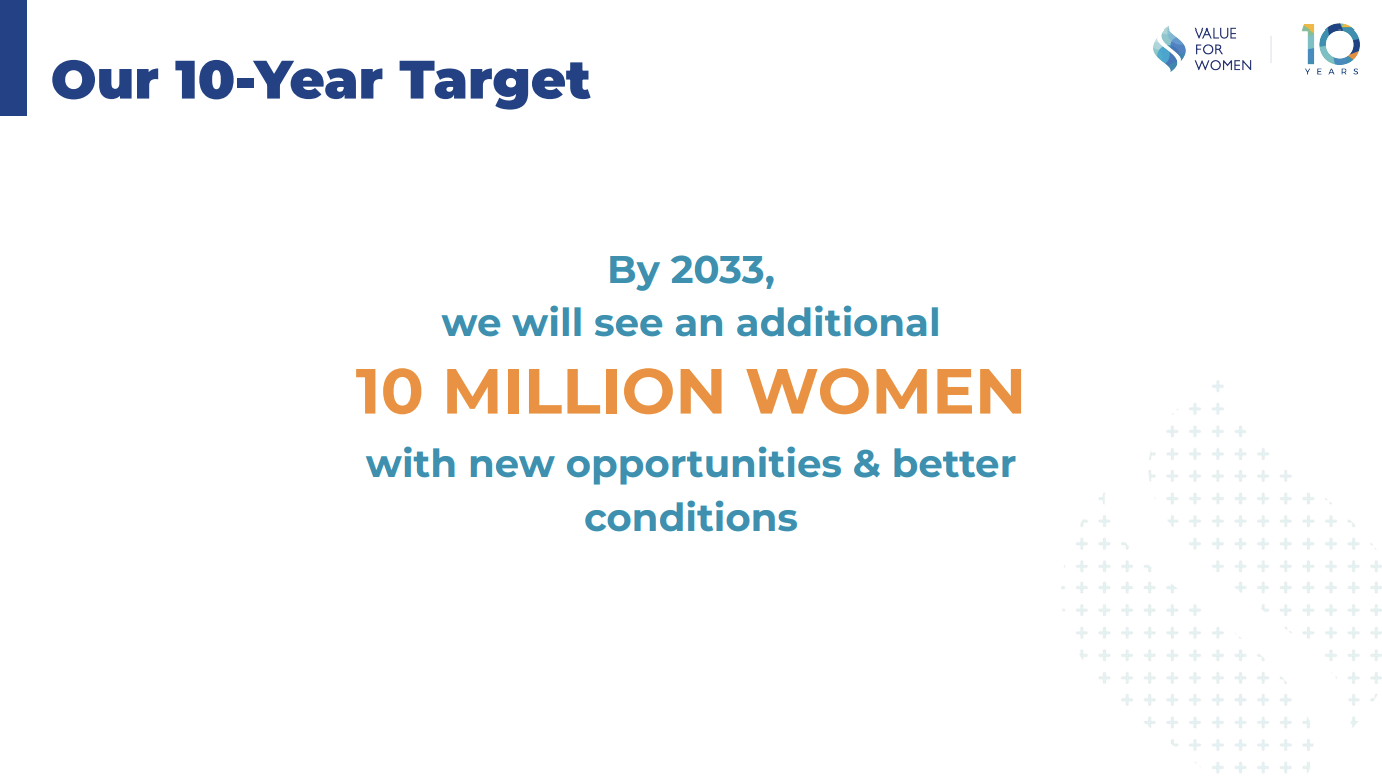 Our mission is clear:
We are committed to designing and implementing practical solutions that enable investment, finance, and business to advance gender inclusion. Through our work, we seek to create value, mitigate risk, and foster innovation while simultaneously driving positive societal change. We understand the unique challenges and opportunities that arise in different contexts, and we tailor our approaches to ensure they are effective and relevant in the specific markets where we operate.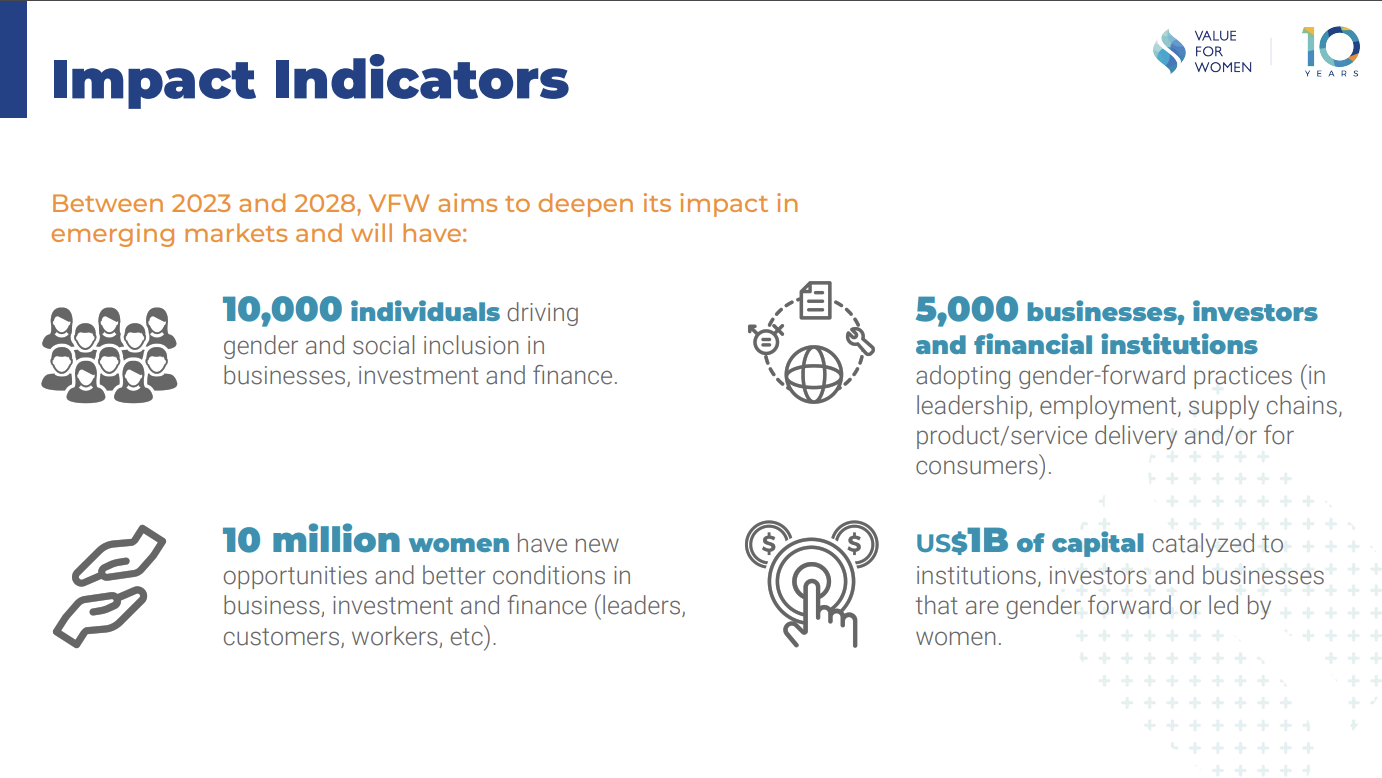 Over the next five years, we aim to drive significant change in emerging markets. Our intended impacts include having:
10,000 individuals driving gender and social inclusion in businesses, investment, and finance. We also aim to see
5,000 businesses, investors, and financial institutions adopting gender-forward practices across leadership, employment, supply chains, and more. Our ultimate goal is to
Provide new opportunities and better conditions for 10 million women in business, investment, and finance.
Catalyze $1 billion of capital to institutions, investors, and businesses that are gender forward or led by women.

Download the Infographics below: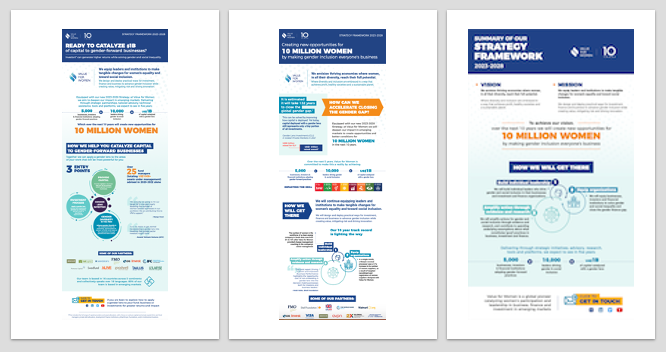 Value for Women
Value for Women is a global advisory services firm with a mission to promote women's participation and leadership in business, finance and investment around the globe, with a focus on emerging markets.