If you are an investor, enterprise support organization, or a funder seeking to understand the importance of gender lens investing (GLI) in finance, entrepreneurship, and investing in emerging markets, or want to learn how to increase the volume of capital moving with a gender lens within your investment portfolio, then this is for you!
We draw from interviews with over 100 experts, investors, enterprises, and enterprise intermediaries conducted during 2022, dozens of publications, and countless case studies.

FOR THE EXECUTIVE SUMMARY, SCROLL DOWN.
For the full brief, click here

Go to:
WHAT IS GENDER LENS INVESTING AND WHY DOES IT MATTER?
Applying a gender lens means taking steps to improve gender inclusion and, ultimately, equality outcomes for women.
At Value for Women, the term GLI refers to the actions and processes that institutions develop to intentionally invest in or support businesses and/or solutions that:

Definitions of GLI Continue to Broaden
New concepts

Gender-forward business practices, a concept pioneered by Value for Women, has influenced the field to look beyond supporting women-led businesses, and capture missed opportunities to also promote gender equality through services and products to customers, in the workforce, and in the value chain.

More entry points

There is increasing recognition of intersectionality, diversity, equity, and inclusion (DE&I), and LGBTQI+, indigenous, and afro-descendant issues, which has opened up even more entry points to apply gender lenses to the movement of capital.
NOT ENOUGH CAPITAL IS MOVING WITH A GENDER LENS
GLI is being seen across impact investing, sustainable finance, and broader investing strategies. Yet the integration of gender considerations remains rare in mainstream business and finance practice.
Furthermore, other impact frameworks in finance and investing, such as Environmental, Social, and Governance (ESG) and sustainability, dwarf the volume of investments with a gender lens as they have been adopted more widely by commercial investors and at a much larger scale.
A number of factors have limited the movement of capital with a gender lens
SWIPE THROUGH TO READ MORE
TAKEAWAYS: WHAT DOES THIS MEAN?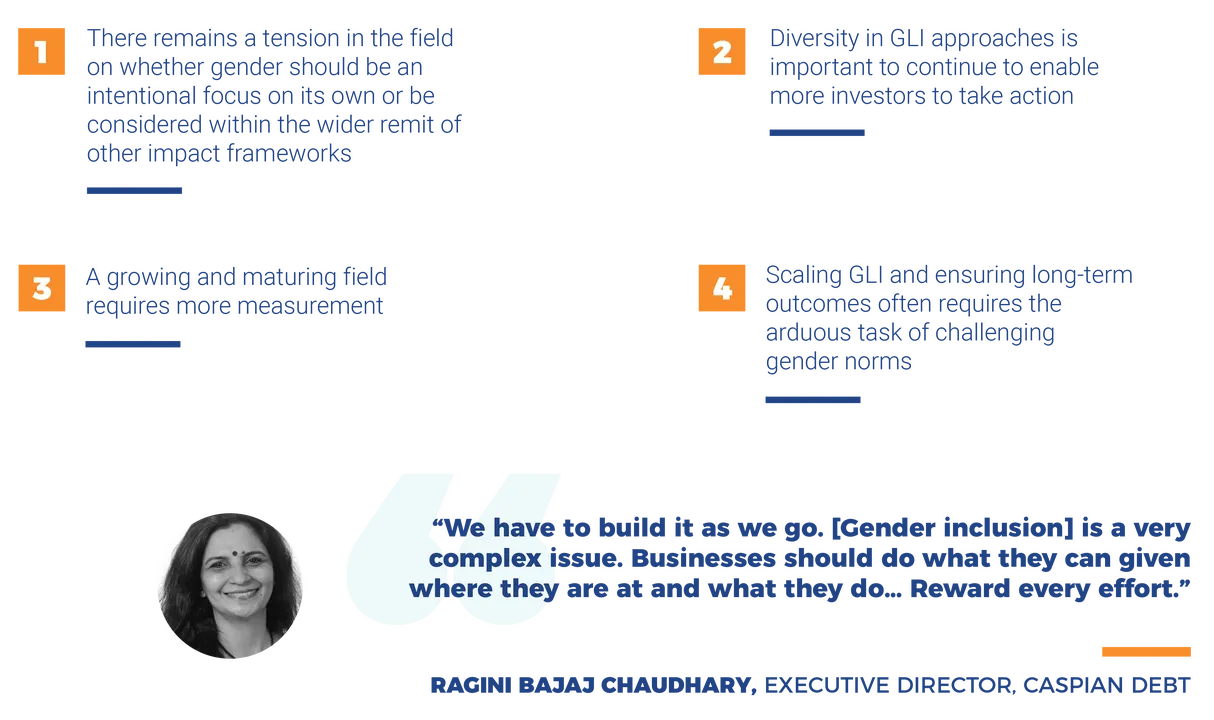 HOW YOU CAN TURN THESE INSIGHTS INTO ACTION
CONCLUSION
The majority of investors and experts with whom we spoke agree that most essential is progress. Meaning that as goals get more and more ambitious, the focus needs to be on continuing to build diverse, accessible, and simple entry points that, ultimately, meet investors where they are and bring them toward actioning more solutions that become increasingly complex.
There is value in simplicity and stepping stones are important. This is critical to broadening the sector beyond the small group of current gender-focused investors. Action from investors, innovators, and field builders is how we will move more capital with a gender lens.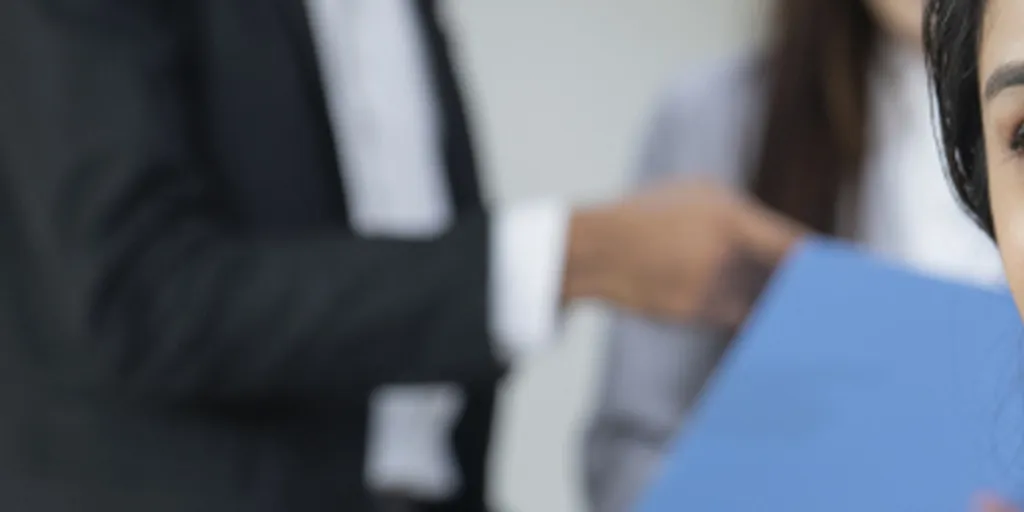 About this Value for Women Insights Series:
As we celebrate Value for Women's 10th Anniversary this year, we have undertaken a broad research initiative to provide insights on gender, business, and investing in emerging markets over the last decade. This initiative takes stock of gender and business to surface tensions, challenges, and opportunities and offers analysis, tools, and solutions for advancing action toward gender equality.
Details on the series, including the methodology, can be found in the Insights Issue 1: Looking Back.
This Insights series was supported by Visa Foundation, as part of its work to support inclusive economies where individuals, businesses, and communities can thrive.

Thenell Smucker, Marypat, and Angela Atherton. Gender Lens Investing Q3 2022: Quarterly Review, Scorecard Rankings, and Technology Funds through a Gender Lens. Parallelle Finance, 2022. Accessed April 27, 2023. https://parallellefinance.com/wp-content/uploads/2023/01/Q322GLI_Full_100123.pdf
McKinsey & Company. The Great Reset: North American asset management in 2022. McKinsey & Company, 2022. Accessed April 27, 2023. https://www.mckinsey.com/~/media/mckinsey/industries/financial%20services/our%20insights/the%20great%20reset%20north%20american%20asset%20management%20in%202022/the-great-reset-north-american-asset-management-in-2022.pdf
Readers, please note that this figure of US$126 trillion covers total AUM in both public and private markets for 2021. While these figures include different methodologies to calculate AUM, it provides a sense of the relative size of the untapped opportunity available to move capital with a gender lens.
Nejadi, Nisa. "New Gender Lens Investing Research: Insights from Project Sage 4.0." Wharton Stories. December 16, 2021. https://socialimpact.wharton.upenn.edu/story/new-gender-lens-investing-research-insights-from-project-sage-4-0/
Beltran de Miguel, Alejandro, Maia, Paul, Pinshaw, Gary, Portner, Matt, Quigley, David, Spivey, John, and Brian Vickery. Private markets rally to new heights: McKinsey Global Private Markets Review 2022. McKinsey & Company, 2022. Accessed April 27, 2023. https://www.mckinsey.com/~/media/mckinsey/industries/private%20equity%20and%20principal%20investors/our%20insights/mckinseys%20private%20markets%20annual%20review/2022/mckinseys-private-markets-annual-review-private-markets-rally-to-new-heights-vf.pdf
Beacon Fund. "About." Accessed June 9, 2023. https://beaconfund.com/about
Hunter, Renée, Anderson, Jamie, and Cesar Maita Azpiri. "Gender-Transformative Business Models in Agriculture." Value for Women Blog. April 13, 2023.https://www.v4w.org/resources/gtbm-in-agriculture